Supporting services to improve – Service of Concern process for NHS Bodies in Wales
Published 15 Nov 2021
HIW's role is to check healthcare services in Wales to find out if people are receiving good care. When, through our work we find this is not the case, we take action so that health boards and their services know where they need to make improvements
We check NHS services against the Health and Care standards, 2015: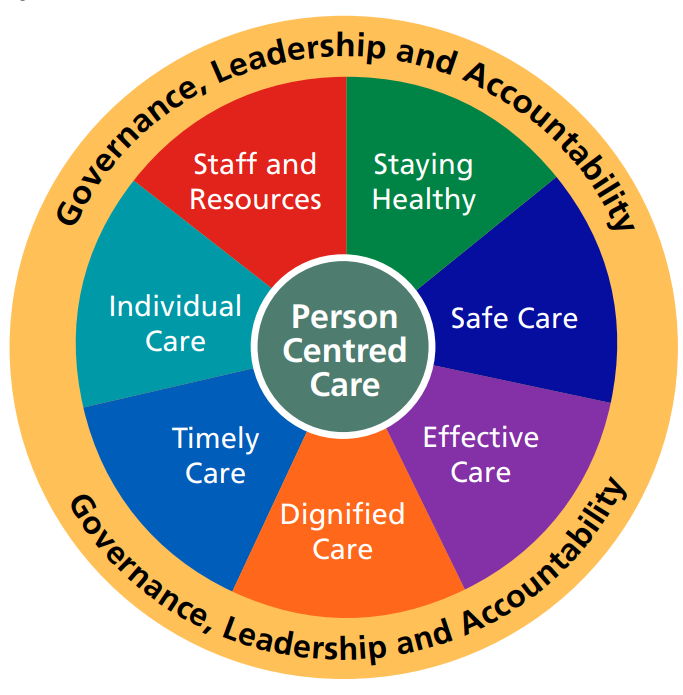 We also check against professional standards and relevant professional guidelines.
It is a key priority for us that the work we do makes a difference and is communicated well. We are introducing a Service of Concern process for the NHS as of today, 15 November 2021.
We will use this process when we identify significant service failures, these may be single occasions, or when there is an accumulation of concerns about a service or setting. We already use this process in our work in independent healthcare settings.
Our intention in introducing this process, is to support improvement and learning, both for the service in question, and across NHS services more broadly. This process will enable us to highlight a Service Requiring Significant Improvement, enabling a range of stakeholders including health boards to take the rapid action necessary to ensure safe and effective care can be provided to people.
Alun Jones, Interim Chief Executive of Healthcare Inspectorate Wales said:
This is an important step for HIW as we seek to continue challenging and supporting healthcare services to make improvements. Used in the most significant cases, the Service of Concern process will strengthen the action we take to drive improvement and the messages we communicate when services fall significantly short of the required standard.